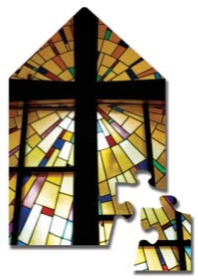 We appreciate your interest in the full-time Pastor position!  We continue to prayerfully seek qualified, seasoned candidates to fill the Pastor position. The Vacancy Announcement and Job Description – specifically the qualifications statement – has been revised to expand our search.  The Application Packet and all required supporting documents MUST be submitted at the time of application.
Application closing date is open until filled.
What to Expect Next:
After your application and supporting information are evaluated, you will be given further consideration and possible interview.  You will be notified of the outcome after the evaluation process is complete.  All information submitted will be treated as "Confidential". Should you have any questions or need additional information, please email your request to the Pastoral Search Committee at: MCMBCPastoralSearchCommittee@gmx.com. Please include "Pastoral Search Committee" in the subject line of all email correspondence.
Pastor Job Description Revised
Click on the link above to download, save, and fill out application.  You will need to print and mail the completed application with all requested documents .  This is a fillable PDF document. 
If you have trouble opening the document, please be sure to update your Adobe Reader software at: